29th Annual Scientific Sessions 
The SLAFAR Annual Scientific Sessions – 2023 will feature oral presentations from a broad range of disciplines related to sustainable utilization, conservation and management of aquatic resources.
Aquaculture and Fisheries
Biology and Ecology
Biodiversity and Conservation
Oceanography and Hydrography
Post-harvest Technology
Economics and Sociology
Sri Lanka Association for Fisheries and Aquatic Resources (SLAFAR) is a non-profit oriented voluntary organization formed by scientists, academics, technologists, developers, and entrepreneurs to address issues related to the utilization, management, and governance of fisheries and aquatic resources and associated ecosystems in Sri Lanka.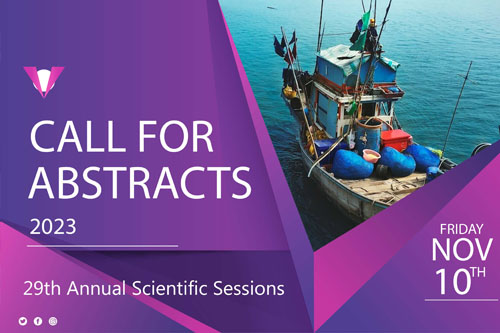 Important Dates documentation Abstract Submision Guidelines Author Declaration Form...
Read More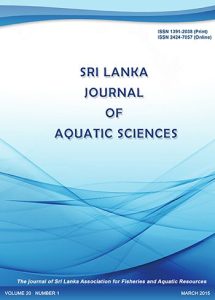 Sri Lanka Journal of Aquatic Sciences is a peer reviewed, open-access journal started in 1998.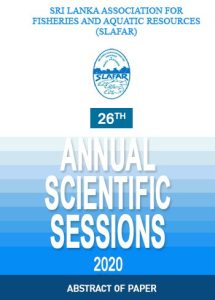 Proceedings of the Annual Scientific Sessions have been published continuously for 19 years.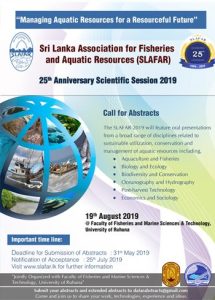 Sessions
Annual Scientific session provides a one-and-one-half day comprehensive update on broad.
Becoming a member of the SLAFAR includes all of the following benefits
Categories of membership   (SLAFAR)
Membership of the SLAFAR is by nomination from two full/honorary members and approval of the Executive Committee.
University of Kelaniya,
Sri Lanka,
slafar.secretary@gmail.com